One of our favorite materials we work with is Merino Wool!
Animal , environnement & innovation
.
Because we produce everything all the way in the Netherlands, we also have the maximum control over our production process and can therefore also make improvements during the year. At the beginning of the season there was a small issue with the stitching that was too tight in certain places and thereby loosened. Shrunk other suppliers such a party; We loosen the stitches and repair it. Perhaps not the most economical way (read euros), but we are dealing with resources resourcefully. It's important to you and me, but especially for the next generations!
Merino wool: The animal welfare is paramount!
Worldwide, there are a lot of fuss about the treatment of Merino sheep. Not for nothing that the Pet and Peta Party does a lot of work. We think it is important that we also play a leading role in this. Our Merino wool is from Südwolle. A wool producer who truly has all the environmental quality features.
www.suedwollegroup.com/company/corporate-social-responsibility/
Südwolle has its own sheep farm in Australia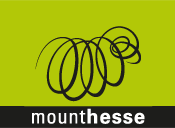 "Mount Hesse merino sheep station is located in southeastern Australia, in the state of Victoria. The farm, which was acquired by Südwolle Group in 2002, looks back on a rich history – but it can also look forward to a bright future.
Mount Hesse is a family-operated farm and is one of the largest merino wool producers in Australia.
The farm is managed according to holistic and integrated environmental standards and best practice. It sets standards for today's demands on the quality and processability of wool, and tries out new concepts – for grazing, animal husbandry, shearing and natural livestock living conditions. These concepts are instrumental in continuously improving the final product."
I have not been able to check it with my own eyes, but I trust that animal welfare there is good!